Since my friend became Avon and Oriflame Lady, I've tried so many new products. This time it was gel-eyeliner. And because there was also a special discount on eye-liner brush, I purchased it as well.
Od té doby, co se moje kamarádka stala Avon a Oriflame Lady, zkusila jsem hodně nových produktů. Tentokrát to byly gelové linky na oči. A protože se k linkám vztahovala i speciální sleva na štěteček, koupila jsem si ho taky. Celková cena za oba produkty byla jen 178 korun.
First, I was really impressed with the quality of brush. Nice and soft hairs, super cheap, precise, joy to work with.
Nejdřív jsem byla ohromená kvalitou štětečku. Štětinky jsou umělé, ale jemné, byl superlevný, je precizní... Radost s ním pracovat.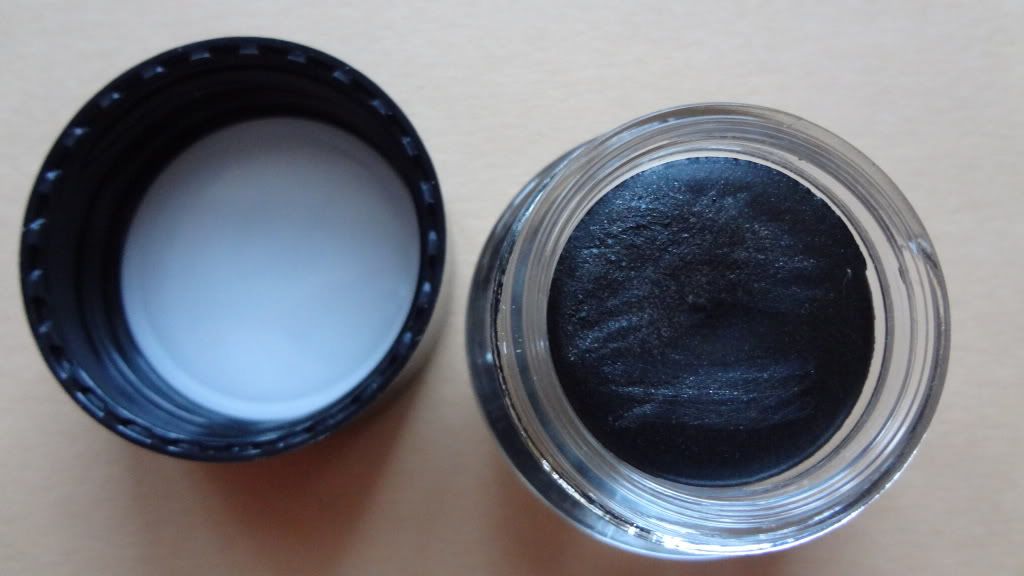 I picked the color called blackened metal, which is black with some small silver glitters in it. The coverage isn't very good. One layer looks more grey, you'll definitely need to layer the color up for more dramatic look.
Vzala jsem si barvu blackened metal, což je prostě černá s pár malými stříbrnými třpytkami. Krytí není úplně perfektní. První vrstva je spíše šedá, pro výraznější look budete muset linku rozhodně navrstvit.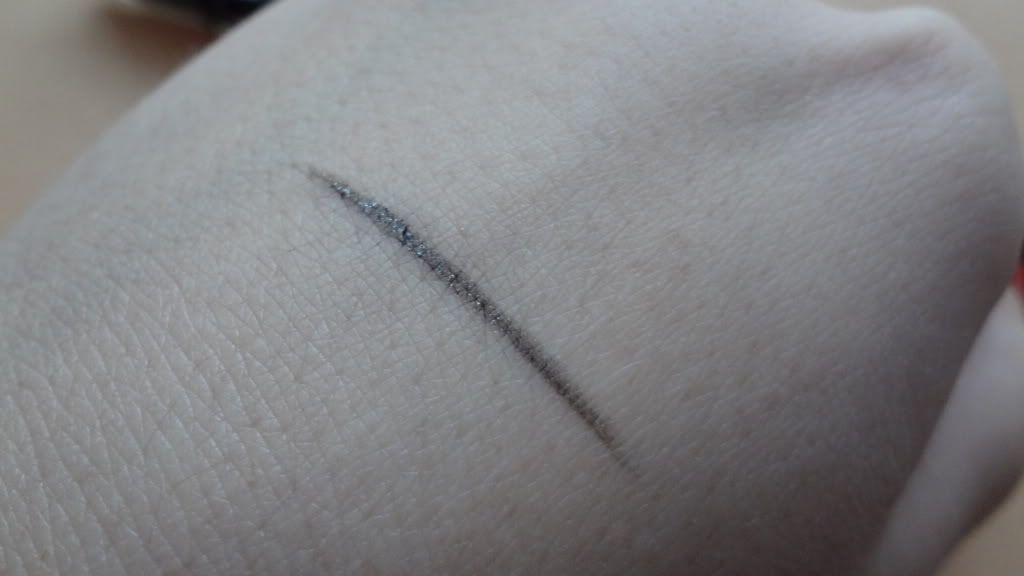 It dries really fast and stays on your eyes without any changes for more than 5 hours, then the color slightly fades away.
Zasychá opravdu rychle a na očích zůstane více než 5 hodin bez pozorovatelné změny, potom se barva trošku začíná vytrácet.
Overall: if you're experimenting with make-up and your pretty much a beginner in drawing eye-lines, you'll be satisfied, just as I am. The price of these 2 products looks like a joke, so you won't break the bank.
Celkový dojem: pokud s make-upem experimentujete a jste úplný začátečník v malování očních linek, budete spokojení, stejně jako já. Cena těchto produktů je jako vtip, tak proč je nevyzkoušet?